Get Your Backyard BBQ Pitmaster Kickstarted With These Tips
During the Covid-19 pandemic, homeowners turned to their backyards to provide themselves with the comforts that had become temporarily unavailable to them. Most importantly, barbeque.
With backyard smokers honing their crafts and becoming certifiable pitmasters, many have opened up their own BBQ joints or roadside pop-ups at the urging of friends and family. But for those who are ready to take the leap into full blown smoked meat fanatic, these are some helpful tips to make your backyard the envy of the neighborhood.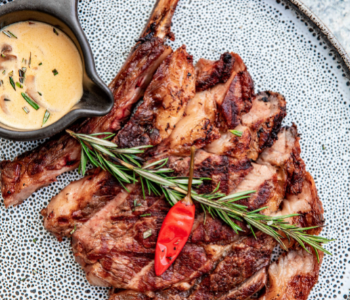 The Smoker
Are you looking for an easy-to-manage smoker? Look into pellet smokers. These smokers use wood pellets that are managed by electric heat and many brands come with a mobile app that allows you to control temperatures from the comfort of your couch. What something a little more labor intensive that really ramps up the flavor? Go with an offset smoker that uses a firebox and full wood log splits to give meat that extra smokey flavor. Want the authentic smoke flavor without the hassle of watching a fire for 10-12 hours? Try a gravity smoker.
Stylish Storage
Any veteran pitmaster will tell you the wood is where it's at. Having a dry place to store your wood is paramount, especially when a bag of splits isn't exactly cheap. A simple lean-to on the side of your house can be enough, but a cast iron rack to cure and age your wood properly before starting a cook is truly next level. Keep the bugs and moisture out and keep your pit space organized. Need somewhere to store your rubs, sauces and seasonings? Rustic and rugged shelving adds a flair of authenticity.
Cold + Hot
Temperatures are key in barbeque. Have your meat at the ready with cool and hot storage. Need to rest a brisket for 10 hours? Have a food warmer or premium cooler easily accessible.
Portable Utility
Transporting meat from kitchen to pit leaves a lot of room for error. Eliminate the risk. A portable trimming station that also stores your knives, binders, recipes, rubs and accessories will be worth its weight in gold.
Don't miss Pitmaster Mryon Mixon at the KC Remodel + Garden Show at Hale Arena, American Royal Center in Kansas City, MO on Friday, February 4 and Saturday, February 5. Myron is a fixture on television cooking shows. He has hosted, judged and competed on some of the most popular BBQ shows, appearing on Destination America, TLC, CBS, Travel Channel, Versus Network, History Channel, and many others.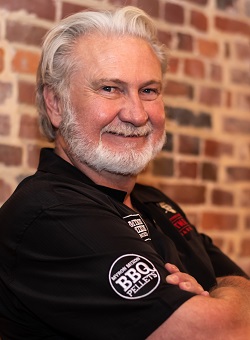 Jan 28, 2022, 19:45 PM