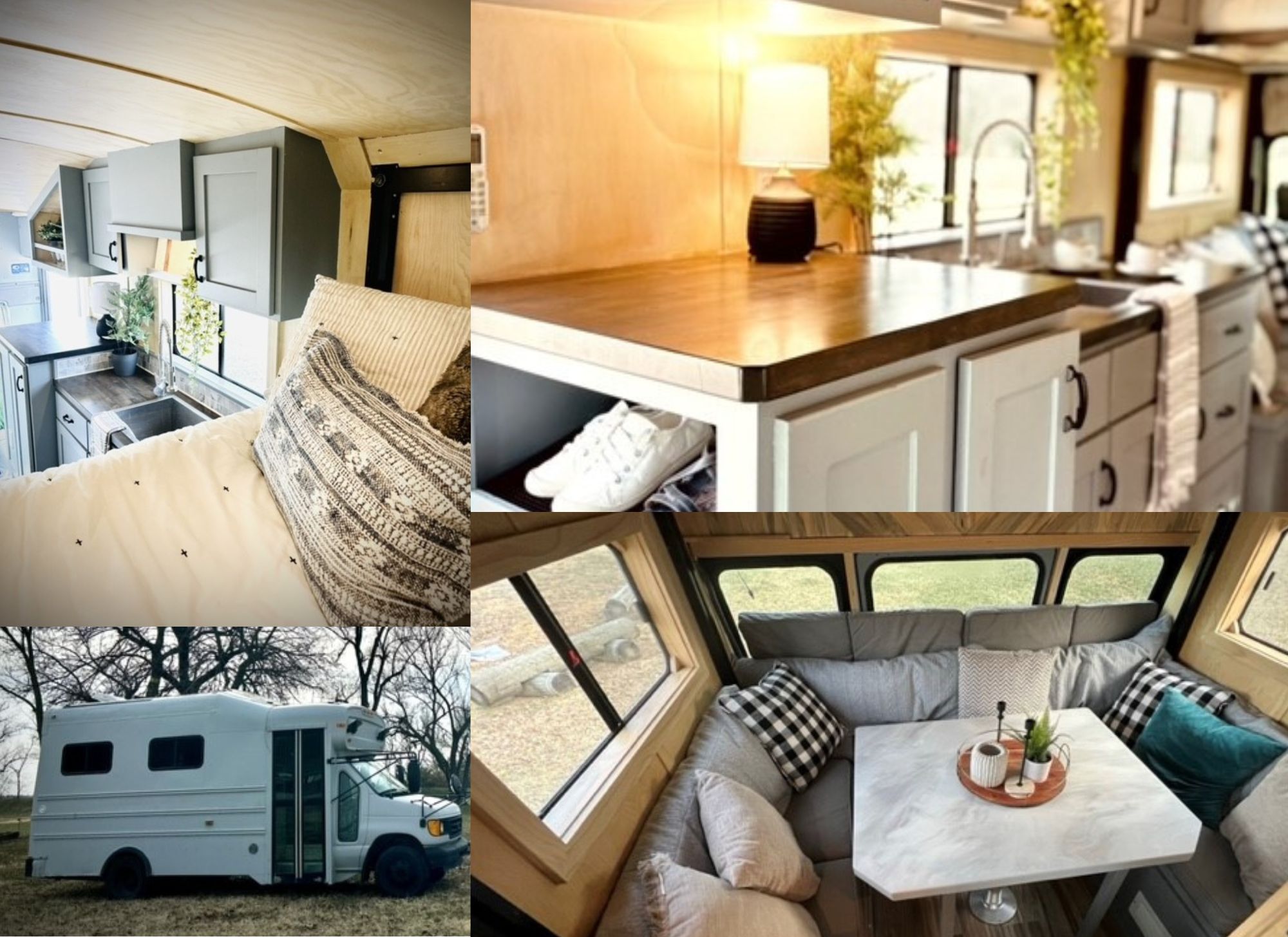 SKOOLIE LIVIN': A Home On Wheels
This TV featured Skoolie build is the ultimate, adventure, off-grid home on wheels! This bus conversion is captured during the filming of Gutted Season 1 — the building competition show where 3 teams compete to renovate a van, RV and bus in 5 days; best renovation wins! Key features include a raised roof, full living area, kitchen, multiple sleeping spaces, a full-sized shower, and many unique design features. This Skoolie is ready for the ultimate Nomad LIFE experience!
Don't miss your chance to tour this one of a kind home! Open for tours all 3 days of the show!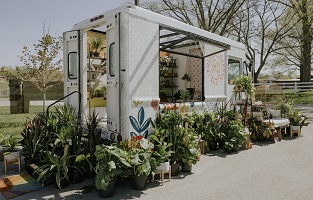 The Rolling Garden
The Rolling Garden is Kansas City's newest plant shop. It's a plant truck on wheels! They sell tropical houseplants, planters, art, and artisan goods. The Rolling Garden offers interior/exterior plant design and plant maintenance. They strive to give their customers healthy plants that will transition perfectly in your home. Whether you are a novice or an expert they have the perfect plant for you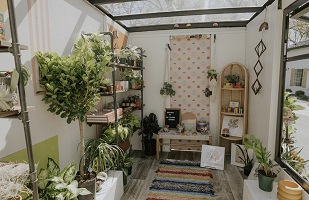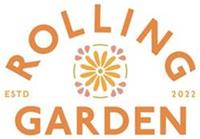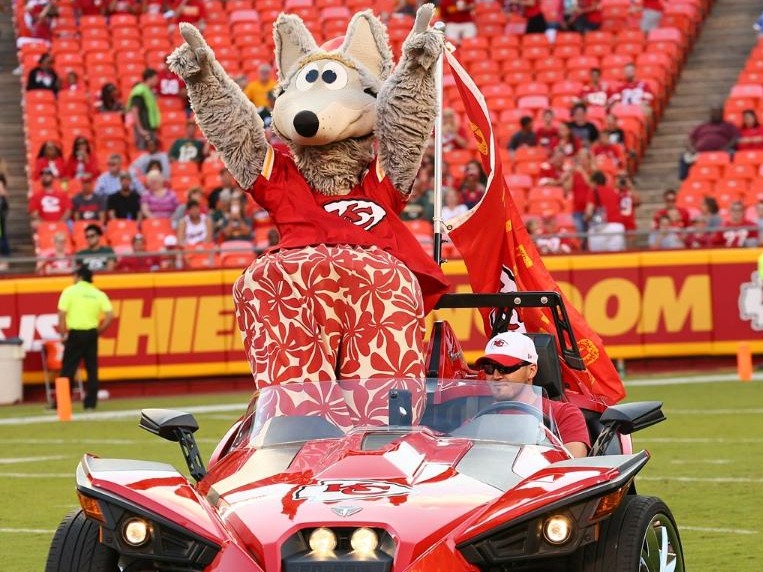 Chiefs Spirit Sunday!
Don't miss your chance to meet KC Wolf at this year's show! Plus get 50% OFF at Box Office on Chiefs Spirit Sunday by wearing your best Kansas City Chiefs gear! Be ready to snap a picture with our state's much-loved mascot before he heads to the 2023 Super Bowl!!!
Don't miss KC Wolf on Sunday from 12pm-1:30pm!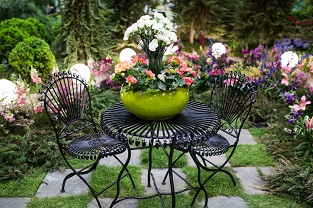 Landscaped Gardens
Step into Spring at the KC Remodel + Garden Show as you explore feature gardens created by top local landscapers. The feature gardens are sure to provide the inspiration and ideas needed to whip show-goers' gardens into shape, just in time for spring. Check out new landscaping styles, waterfalls and a wide variety of plants, tips for functionality and an abundance of gardening ideas.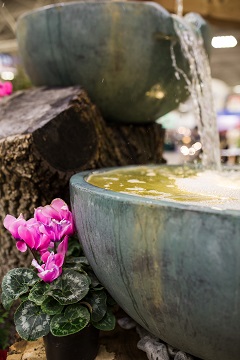 Water Garden Society
Discover the benefits of water gardens in your home. The Water Garden Society of Greater Kansas City will showcase a freestanding water garden made with natural rock features. Relax by the tranquil display and learn how to create a water garden in your own backyard.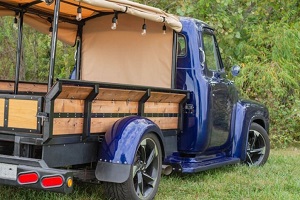 Sweet Streams Lavender Truck
Lavender Love
Joe and Christina were married in Maui, where we were first introduced to lavender. We lived like so many families, raising our boys in great schools, commitments with full-time corporate careers, traveling and managing the kiddos schedules. Until one day we decided to step out in faith to buy a home with some acreage and grow lavender. We dreamed of recreating the serenity of lavender fields and the feeling of peacefulness we first experienced with lavender.

Organic Farming
From day one we put into practice organic farming. Our plants and products are free from chemicals. We believe the consistent care for each lavender plant is worth it. It hasn't been easy growing in the Midwest. We have lost many plants due to harsh winters and the extreme heat of summers. We stay patient and trust over time this dedication will benefit others. Our products are also clean and manufactured here in Bucyrus, Kansas.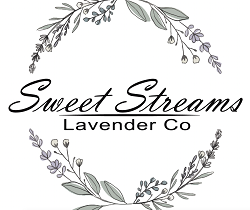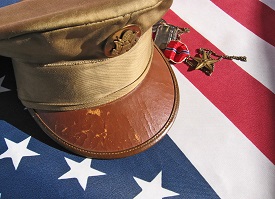 Hero Day – Friday, February 3, 2023
As a thank you to all our heroes on Hero Day, Friday, February 3rd all active military personnel, veterans, firefighters, medical professionals, police officers, & other first responders receive FREE ADMISSION all day. Simply bring a valid ID, and come enjoy the KC Remodel + Garden Show on Opening Day!

*Offer valid Fri. only* THIS OFFER DOES NOT EXTEND TO FAMILY MEMBERS. ONE COMPLIMENTARY TICKET PER ID.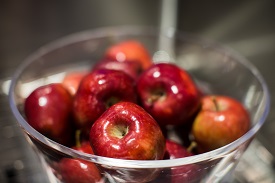 Teacher Day – Sunday, February 5, 2023
We celebrate teachers and school staff for their dedication and service to our children. All educators and school staff will receive FREE ADMISSION with a valid ID on Sunday, February 5th.

*Offer valid Sun. only* THIS OFFER DOES NOT EXTEND TO FAMILY MEMBERS. ONE COMPLIMENTARY TICKET PER ID.