Mike Pyle – Landscape Designer, Co-Host of HGTV Inside Out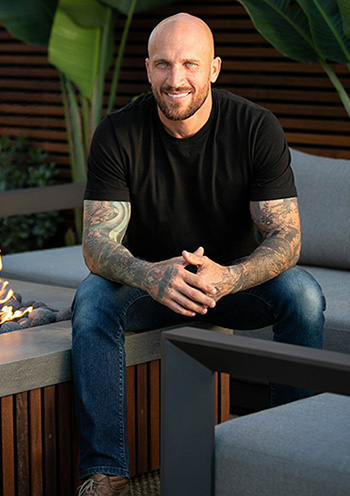 DESIGN IS MY PASSION
Mike Pyle has been in the landscape industry for over 20 years. Specializing in all areas of landscape from design to construction, to outdoor furnishings and firepits. Mike spent many years in Palm Springs, Ca. running his own landscape construction company gaining hands on experience of the necessary elements to build a beautiful and functional outdoor space.
Now residing in Orange County, Ca., Mike owns a Landscape Design firm managing his team of designers and projects anywhere from Southern California to Eastern Idaho. Gathering knowledge from a variety of climates has allowed Mike to create a very unique and drought tolerant landscape aesthetic for his clients.
For the past two years Mike has co-hosted HGTV's Inside Out where he works with clients on their home renovations, balancing their priorities and budgets to create a stunning space.
Don't miss Mike Friday at 6:00 pm & Saturday at Noon on the

Tamara Day – Designer and host of Magnolia Network's Bargain Mansions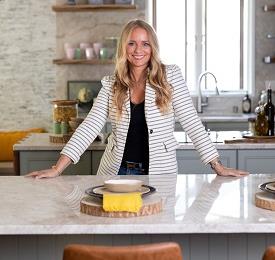 Designer and host, Tamara Day, seeks to make the aspirational attainable for her clients and fans of her renovation projects. Tamara restores neglected Kansas City homes on Bargain Mansions. Bargain Mansions, which originated on DIY spent two seasons on HGTV and now has found its home at Magnolia Network, is going into its fourth season. When Tamara is not in front of the camera, she is committed to her family, design business, and retail store, Growing Days, Located in Kansas City. Her style, coined "Laid Back Luxe," is synonymous with blending glamour, comfort, and family into the spaces she designs – something she personally prioritizes. As a busy mother of four, Tamara believes homes should be both beautiful and low maintenance because life is stressful enough. To keep up with Tamara and her projects, follow @tamaraday on Instagram.
Don't miss Tamara Saturday at 2:00 pm & 4:00 pm & Sunday at Noon & 2:00 pm on the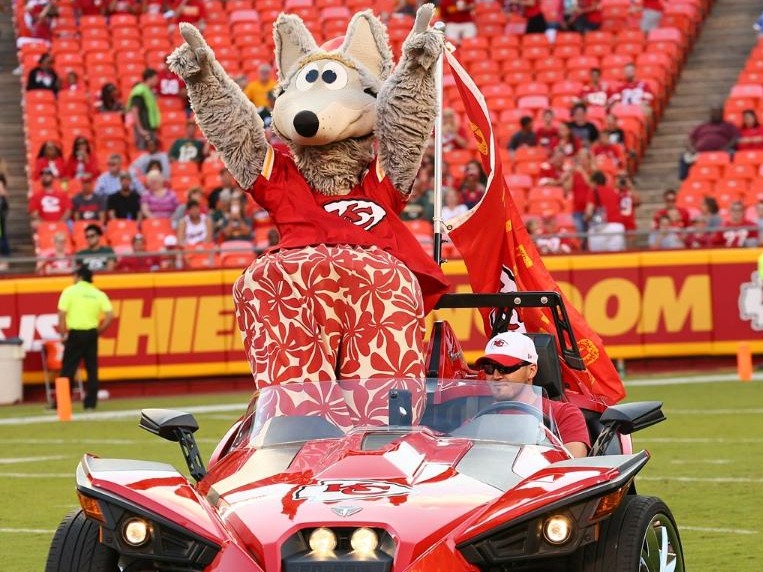 MEET KANSAS CITY CHIEFS OWN KC WOLF!
Don't miss your chance to meet KC Wolf at this year's show! Show off your Kansas City Chiefs spirit on Sunday by wearing your best Chiefs gear, ready to snap a picture with our state's much-loved mascot.
Don't miss KC Wolf on Sunday from 12pm-1:30pm!